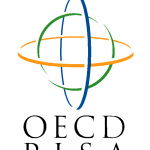 December 18, 2013 6:00 pm
According to an EdSurge article by Esther Wojcicki, the US spends more per student ($7,743) than other OECD nations, yet has fallen badly in the most recent PISA (Programme for International Student Assessment) test scores, released on December 3, 2013: "US students slipped from 25th to 31st in math since 2009; from 20th to 24th in science; and from 11th to 21st in reading". The article voices worries regarding the US education system becoming more attuned to acing tests rather than experimentation and creativity. Wojcicki states that "in a typical Chinese classroom, experimentation is considered a wasted opportunity to teach to the test."
PISA asks students to problem solve and think, while standardized testing does not. Teachers in the US education system have salaries based on their students' test score results. No Child Left Behind does not require schools offer any gifted or talented programs, resulting in students achieving a base level but not catered in further developing those who are able to reach a higher level.
NY Times Recommendations
In the NY Times, three suggestions were proposed:
Increased government support for gifted programs;  
More advanced placement courses in schools nationwide;
Early college admission for the gifted students.
Whether or not the above will be considered in the future remains unknown, but as Wojcicki says, school districts will be looking for a silver bullet. This will lead to more testing and end up creating a downward spiral of testing and results. However, there is an increase usage of blended learning, where some content will be delivered through digital and online media.

Tags: math, Programme for International Student Assessment (PISA), reading, science, standardized testing, United States (US)


Categorised in: Uncategorized

This post was written by Syngli