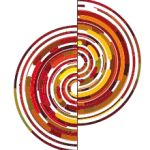 December 3, 2013 6:00 pm
In a Huffington Post article, Adrienne Lu reports that the Obama administration has spent "$438 million of economic stimulus funding into developing standardized tests aligned to the Common Core and has strongly encouraged states to adopt "college- and career-ready standards" in the competitive grant program Race to the Top and through No Child Left Behind, which outlines consequences for schools that do not meet goals".
Questions Answered Regarding the Common Core
The post answers several questions regarding the Common Core:
What is the Common Core?
If the states chose to adopt, why are people getting so riled up about them now?
Was this mandated by the federal government?
How does Common Core compare with the states' previous standards? And how about other countries' standards?
Is there evidence that better standards will raise student achievement?
What's wrong with national standards on education anyway?
Will students be learning less math under the Common Core? What happens to advanced math students?
Does it favor "informational texts" over literature?
Tags: Common Core State Standards (CCSS), No Child Left Behind (NCLB), standardized testing, United States


Categorised in: Uncategorized

This post was written by Syngli